Pumpkin Carving
14th October 2015
... Comments
---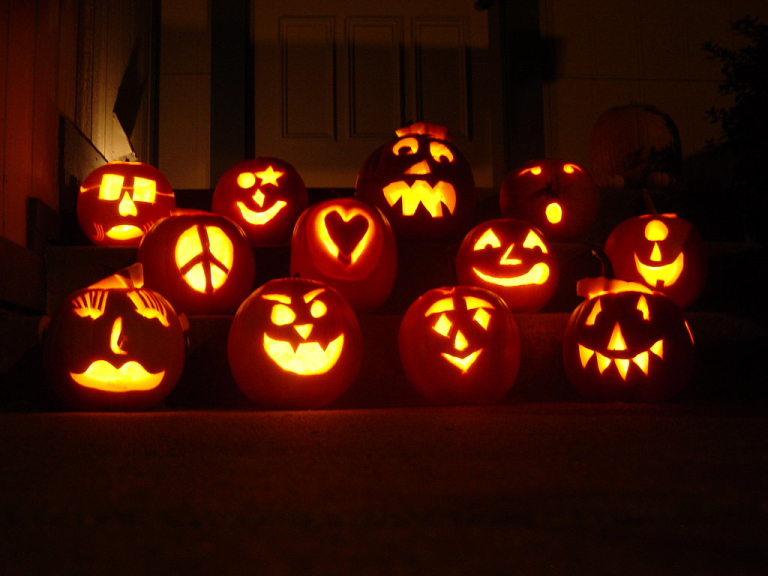 It's that time of year again and if you are a newbie to the age old tradition of pumpkin carving then you are in the right place. Here are some tips and tricks to have you working like a pro!
Pumpkin Selection
Pumpkins have become cheaper in recent years with different varieties readily available at most supermarkets. Try to choose a pumpkin that is flat bottomed that way it will sit firmly and safely on whatever surface you place it. Regardless of colour, shape or size any pumpkin can make a great jack o' lantern.  Look out for pumpkins that are bruised and watch out for any mould around the stem.
Carving tools
Get creative with your pumpkin carving utensils, kitchen knives may seem the obvious choice but remember to be careful! Use a large knife for cutting the lid and a serrated knife for cutting your design.  Pumpkin carving tool kits are readily available this time of year but stencilling kits and cookie cutters are also very effective and do the job just fine. Don't forget a large spoon or an ice cream scoop is also great and plenty of bowls for removing the inner guts!
Setting up
Carving pumpkins can get extremely messy so line your carving area with newspapers to minimise clean up. Have all your utensils needed at the ready. Get your template and stick it to your pumpkin, unless you are brave enough to draw your design straight on. With a skewer or punching tool from your kit to poke holes along your design to form an outline. Don't poke your toll all the way through the flesh and remember to keep checking that you are making an adequate outline for carving.
Starting your masterpiece.
It's now time to give your Jack 'o Lantern a lobotomy.  Begin by cutting off your lid. To do this hold the knife at an angle and a few inches away from the stem. Make sure the hole will be big enough for you to scrape out the inside and be able to place a candle inside. Scrape away all the stringy flesh until you have about an inch or two of flesh remaining, depending on how intricate you design is you may want this to be thinner. Once the prep is done it's time to start on the design. Using either your kit or a serrated knife begin to saw through the pattern lines using small back and forward motions. By using this technique you will reduce the possibility of the knife slipping, and of slicing right through the pumpkin. Once you have finished your carving slap a good layer of petroleum jelly on the insides and along the cut edges to seal in moisture and prevent it from going off too soon.
And voila, you are done! All you need to do is pop a candle in, real or battery operated, and enjoy your creation.