Win Afternoon Tea at Airfield Estate Dundrum
The tradition of Afternoon Tea dates back to Anna, 7th Duchess of Bedford who began taking light food and a pot of tea to ward of mid-afternoon pangs of hunger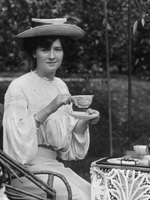 Airfield Estate, Dundrum is a wonderful place to visit and a relaxing Afternoon Tea in the library at Overend House makes for a perfect Sunday afternoon treat.
Guests are treated to a sumptuous array of both savoury and sweet dishes prepared using fresh seasonal ingredients from the gardens.
Airfield Estate has given us this wonderful prize for One lucky winner and a friend to enjoy on Sunday 30 September.
Dates: 
Sunday 26th August, 30th September, 14th October, 11th November (Victory Tea)

Times: 14.15, 14:30, 14.45, 15.00

Cost: €35 per person, add a glass of prosecco €42. Children €18. All attendees must have a ticket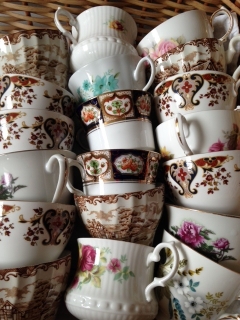 Sample Menu, will vary slightly on the day.

Vegetarians and Gluten Free catered for
Pot of Freshly Brewed Tea
Selection of Solaris Herbal Tea
French Press of McCabe's Artisan Coffee
Cheese and Stout on Toast, Tarragon Mustard
Smoked Aubergine, Courgette and Basil
White and Brown Crab, Cucumber
Ox Tongue, Rye, Wild Garlic
Selection of Mini Scones
served with Berry Jam, Whipped Butter and Irish Cream
Mini Chocolate Raspberry Brownie
Lemon Airfield Lavender Slice
Battenberg Slice
Coconut Macaroons